Chiropractor Michael Malloy D.C.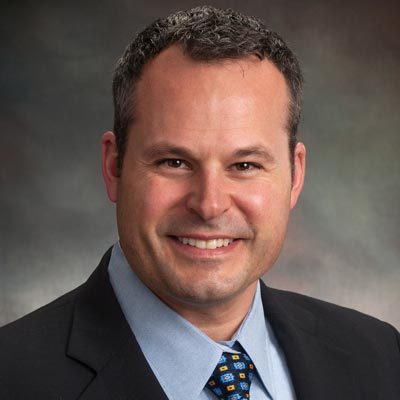 I grew up in Beavercreek, Ohio, just outside of Dayton. I attended Eastern Kentucky University, earning a Bachelors and Masters of Science degree. In 2001, I planted roots in Fort Worth, TX to work as a Safety, Health & Environmental Engineer. I enjoyed maintaining a healthy workplace and preventing accidents and injuries for everyone from carpenters and electricians to laboratory chemists and executives.
Despite the different careers, musculoskeletal injuries like carpal tunnel syndrome, neck strains or back pain were commonplace amongst the workforce. While I found it very rewarding to help prevent accidents or injuries, I also felt helpless when the injured person returned to work, rarely in the same physical condition. To make a difference, I turned to chiropractic as a means to effectively treat the person both BEFORE and AFTER a musculoskeletal problem arises. Under care, our goal is to help you thrive as the best version of yourself, in spite of what life throws at you.
I use a safe and gentle chiropractic adjusting technique that makes treatments effective for all ages. I am Full Body Certified in Active Release Technique (ART), a hands-on touch and case management system that allows a practitioner to diagnose and treat soft-tissue ailments commonly found in workplace and sports injuries. I also have advanced training in the treatment of Temporomandibular Joint Disorder commonly associated with jaw or face pain. Given my background, I am proud to be a Certified Safety Professional (CSP) with specific expertise in repetitive types of workplace injuries.
Patient care includes a multi-discipline approach to address both the bone misalignment and soft tissue, including, Chiropractic, Active Release Technique (ART), and ArthroStim to attain optimal patient outcomes.
I reside in Benbrook with my wife, Jessica, and our three young children. I enjoy an active outdoor lifestyle, rooting for the Horned Frogs, reading, and exploring the ever changing landscape of Fort Worth. We are committed to making a healthy difference to the community here in Fort Worth and beyond.
Certifications:
Doctorate of Chiropractic - Parker University
Master of Science - Eastern Kentucky University
Bachelor of Science - Eastern Kentucky University
Full Body Certified in Active Release Technique (ART)
Post Graduate Training in Temporomandibular Joint Disorder
Texas Board Certified Acupuncturist
Trained in Graston Technique, Instrument assisted soft tissue mobilization
Board Certified Safety Professional (CSP)
Benbrook Area Chamber of Commerce Member
Monday
Closed
---
Tuesday
9:00am - 1:00pm
3:00pm - 6:00pm
---
Wednesday
9:00am - 1:00pm
3:00pm - 6:00pm
---
Thursday
9:00am - 1:00pm
3:00pm - 6:00pm
---
Friday
9:00am - 12:00pm
---
Saturday
Closed