At Malloy Chiropractic, we offer a variety of services that will best help you. We want you to reach your optimal level of wellness. Our experienced team at Malloy Chiropractic, can help answer any questions you may have about our chiropractic services in Fort Worth!
---
Adjusting Technique in Fort Worth
At Malloy Chiropractic, we focus on a gentler adjusting technique that does not have to involve uncomfortable twisting of the spine. Most of our patients prefer the gentler method, however, some patients like an adjustment with more force and manipulation. Ultimately, our goal is for you to be comfortable throughout the adjusting process, thereby maximizing your healing potential.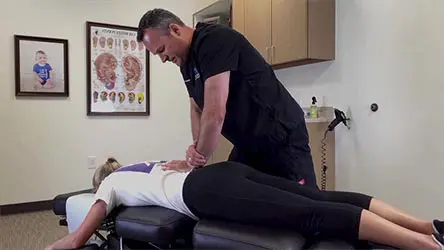 ---
Active Release Technique and Provider
As a certified Full Body A.R.T. provider, Dr. Malloy uses his hands to evaluate the texture, tightness and movement of muscles, fascia, tendons, ligaments and nerves and how they are interacting with the surrounding tissues. Abnormal tissues are treated by combining precisely directed tension with very specific patient movements. This allows Dr. Malloy to physically break the adhesion and improve range of motion and strength. These treatment protocols - over 500 specific moves - are unique to A.R.T.
---
Arthrostim
The ArthroStim is an instrument ideal for patients in acute pain, infants and young children, seniors and individuals that are sensitive. The ArthroStim instrument enables a lighter force that delivers 12-14 incremental thrusts per second. By dividing the energy of a single thrust into rapid successive inputs, the instrument allows Dr. Malloy to administer a very comfortable and highly effective adjustment.
---
Nutritional Supplements
Leading a balanced life is tough. Eating right is perhaps the most difficult balancing act of all. However, it is the most important one, too, because it affects how we feel, and how well-equipped we are to bring balance to other aspects of our life. To help, Malloy Chiropractic provides specific recommendations on Nutritional Supplements and Healthy food choices.
To help bring a balanced approach to health, we have partnered with Juice Plus+. A convenient and inexpensive way to add nutrition from whole food fruits and vegetables to your daily diet.
---
DIGITAL X-RAY
Digital x-rays allow Dr. Malloy to quickly determine the condition of your spine and identify any underlying alignment and degenerative issues. Additionally, it's a useful tool to determine if chiropractic care is safe to treat you or if a referral to a specialist is needed. The state of the art digital x-ray at our office uses less radiation than traditional film x-ray and provides increased details for Dr. Malloy to analyze. Images are always taken on a case by case basis.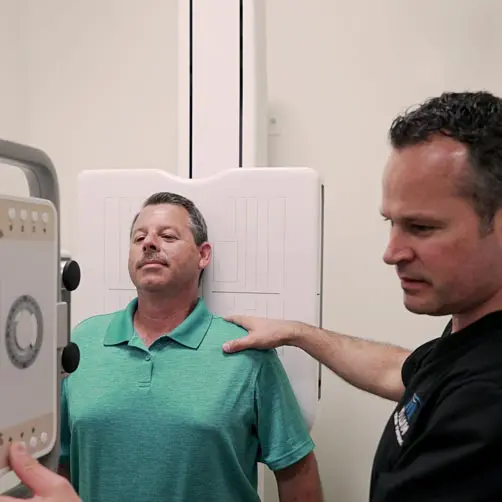 ---
INTERSEGMENTAL TRACTION TABLE
The intersegmental traction table gently elongates the postural muscles and ligaments of the spine in a comfortable and uniform manner so that the normal joint movement, mobility and circulation are restored. The patient lies face up and the table which has rollers beneath the surface. These rollers slowly move up and down the length of the spine. Intersegmental traction can treat most all body sizes, shapes, and weights, including children.
Monday
Closed
---
Tuesday
9:00am - 12:30pm
3:00pm - 6:00pm
---
Wednesday
9:00am - 12:00pm
3:00pm - 5:00pm
---
Thursday
9:00am - 12:30pm
3:00pm - 6:00pm
---
Friday
9:00am - 12:00pm
---
Saturday
Closed